Another eventful week on the peony farm. We hope you all had a wonderful Easter weekend. Last Saturday evening about 7:30 PM, was checking on the fertilizer production team. There was Jane hovering over what looked a new member of the FPT. Jane is Danny's cow so wanted to make sure the calf was ok. With actual temperature of 4 F and a north wind blowing something wasn't right.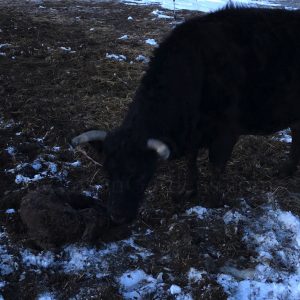 Normally an expected mother will go into the barn or lean to for birthing vs a frozen, bare ground. Oh no, this is not good as the calf was frozen to the ground and hair iced over but she was still breathing and blinking her eyes. I lifted the calf up and tried to lead mom into a drier location but she would not leave the spot where her calf use to be laying. A call to Danny brought him quickly over so we could try and save the calf.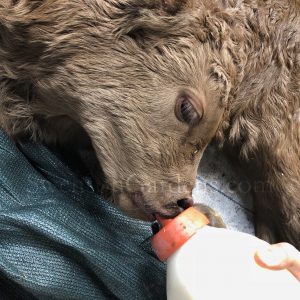 Becky kindly offered her hair dryer so we could dry the calf off and warm her up. Finally in an hour and a half of trying to warm the calf up she started to nurse from the bottle. I asked Danny what he was going to name her and he said 'Rose' because she was brought back from being almost dead. Moments later Rose was trying to stand on her own and started mooing for her mom. We brought her into the barn where dry hay was spread out for her. Jane finally came into the barn and was excited to see her little girl. After checking on her multiple times during the night and Easter Sunday, Rose started nursing on her own. It was funny watching Rose following Danny around as he was her first scent when she came too. The picture below was taken this morning and she is a healthy heifer that loves to be petted.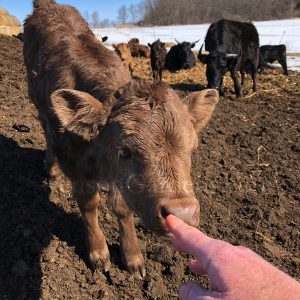 As you can see Rose has lots of friends to play with, Spot and Willy came by to get their picture taken as well.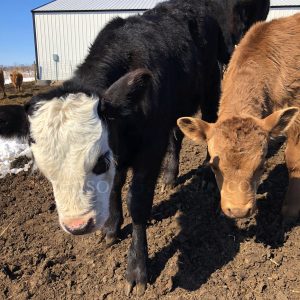 Talk about a bouncing baby girl! She loves to run and jump around now. Poor mom is going to have her hands full with this kid!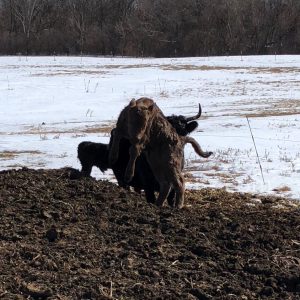 Aren't I cute or what!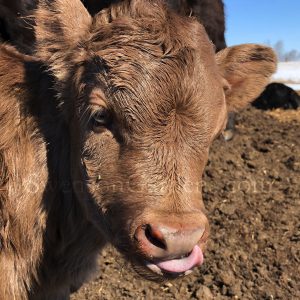 Welcome Rose to the fertilizer production team. You are so loved and we are so thankful you are still with us! Life on the peony farm…always an adventure!