Another week has come and gone on the peony farm. Time for another trip to the end of the driveway. Come on lets go dad!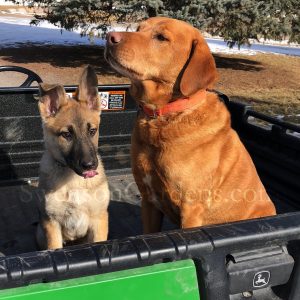 Heidi was chomping at the bit to get going so off we went on our morning cruise!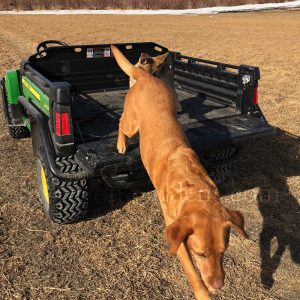 Since it was 35 F out this morning versus below zero, Redd obliged my 'out' command.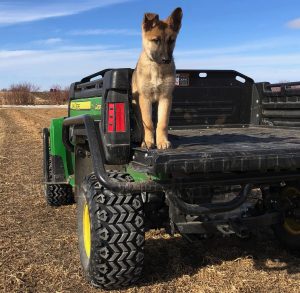 You can do it Heidi!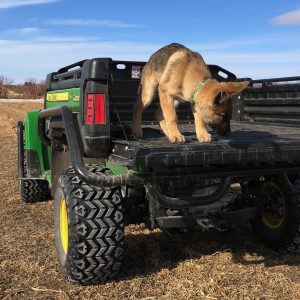 Oh Heidi you are so close! Its ok Heidi, you can do it!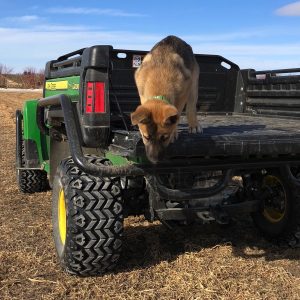 Heidi you can do it! Good girl! She jumped so fast that I missed the shot.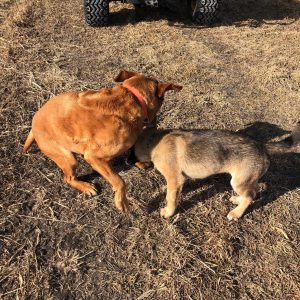 I think Redd was proud of her too as they started to play as soon as she landed. Heidi's color continues to change.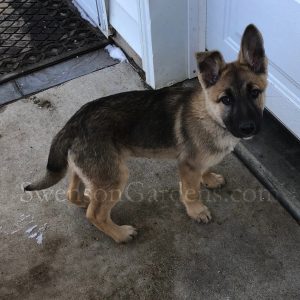 I was not able to get Heidi to sit for her usual picture as I think she has had enough of those poses. Heidi says good bye for now until next week. Both Heidi and Redd are now taking a nap until the next run to the end of the driveway. I hope you are enjoying this weekly post on life on the peony farm and of course our 2018 peonies!