Squeaker has been featured a few times in this very shot on the peony farm. She like Heidi, loves to get her picture taken. Thankfully her ears were out versus pinned back as she was protecting another new member of our fertilizer production team. Rudy, a bouncing baby bull was born on Tuesday. He and mom are doing very well. Elvis, our herd sire, is awfully proud as of late with three new calves in the past 6-weeks.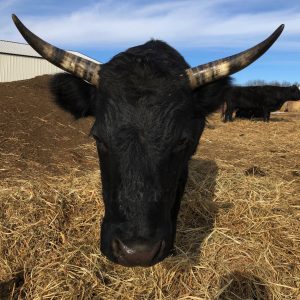 Rudy came out to meet his other family members this morning and yes enjoyed a nice sunny snooze in the hay.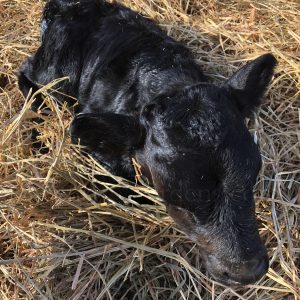 Frosty and Rudy are getting to be very good pals although Frosty walked away when I tried to take a picture of both of them napping next to each other.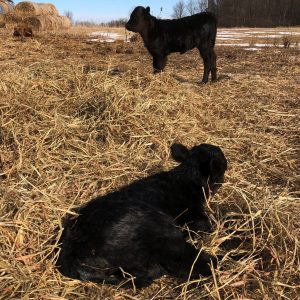 Both of them are doing great and glad to see Rudy out and about. Oh dear, I'm hungry again! Mom, can I have another breakfast?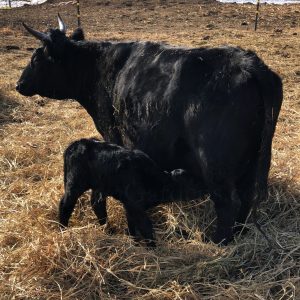 Squeaker is such a gracious mom! Dexter's are very loving and protective of all their family members.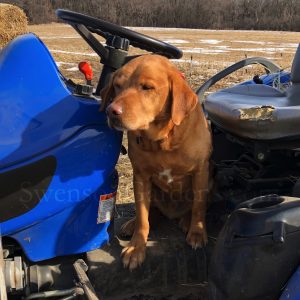 Come on dad, lets go! Redd still has his alone time with me and accompanies me on the tractor when putting hay out for the fertilizer production team.  Life on the peony farm, you gotta love it!