I have been remiss in noting our four legged feline family members in a positive way here on our peony farm. Since we too are cat lovers, seeing Franky chased up a tree by Heidi in a former post may not have left a good impression. (Although Heidi thought it was fun.) With the temps a balmy 35 degrees this morning, our cats were out in sun having fun. Who we thought was 'Willie' actually turned out to be 'Wilma'. Not sure how that happened so will have to go back to our cat identification manual and study it again. She is rather shy, but came out to meet me this morning since Redd and Heidi did not accompany me.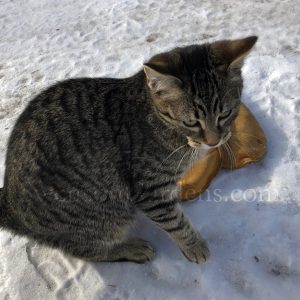 She is just a doll and loves to be cuddled. Her brother Franky, wanted some attention too, so poor Franky was chased away again by yes, Wilma.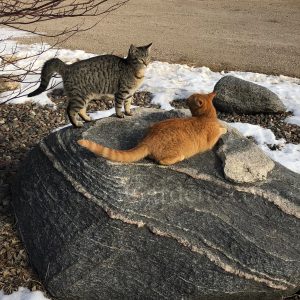 Wilma and Franky remind me of Redd and Heidi except Wilma is the dominant one between these two and of course for now, Redd over Heidi.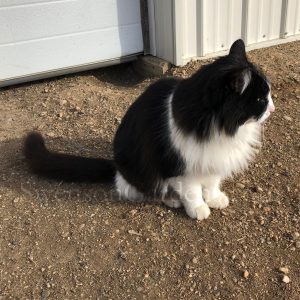 Toby, aka panda and panda bear and tobemonster, enjoyed the bright sunshine and quiet peace without Redd and Heidi chasing him around. So dear cat lovers, these pics are for you today on the peony farm.