We hope you all are enjoying peonies on our new website! Thankfully the glitches are all worked out and your experience has been positive. So what do we do when it is -3 F in the morning? Yes this is our weekly post on the four legged family members. Time for another walk Heidi and Redd?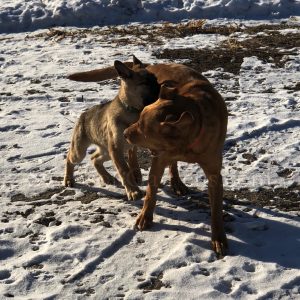 Heidi continues to exert her wanna be dominance but hence the patriarch Redd still is not ready to pass the crown.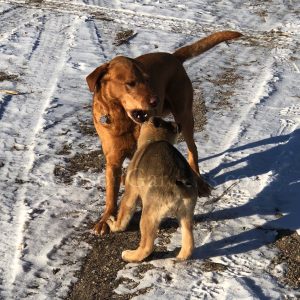 Sometimes I feel sorry for Redd but then I remind him what a stinker he was with sweet Brownie at Heidi's age. He still doesn't listen…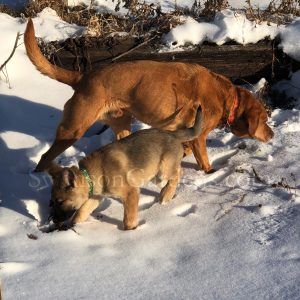 Redd showed Heidi one of his secret spots. Yes the compost pile. Thankfully the ground is frozen and some snow cover so the rancid delicacies were not available at this time.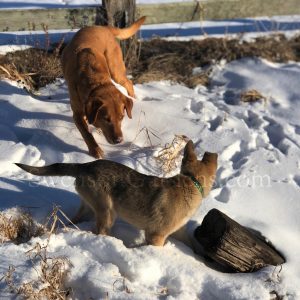 Of course Heidi wanted to show Redd her new toy!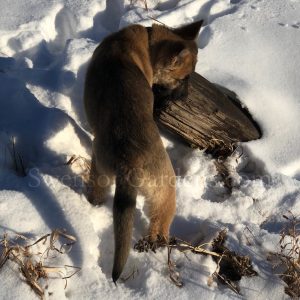 Heidi has no fear of toys much bigger then her although in this case, dad swiftly got her away from a railroad tie and on to the next adventure.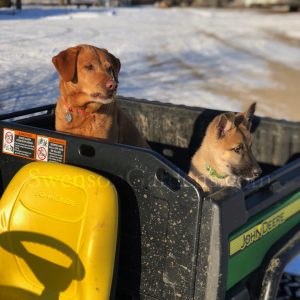 Time for a ride! This week Redd showed Heidi how much easier it is to ride to the end of the driveway in the comfort of the Gator. She doesn't like to go fast yet but I'm sure that will come soon enough. With the temps this cold, its easier to give them a ride to the end of the driveway and have them run back to the nice warm entry way vs the other way around. The first time I did that Heidi ran back to the entry way and ran away from me while trying to catch her.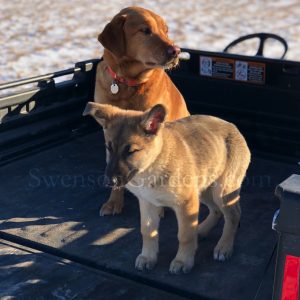 Ok troops its time to get out! I said 'OUT'!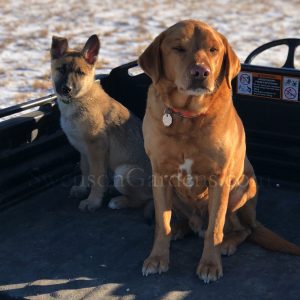 Now what? They didn't want to jump out to run and play…again. So Redd is 60 lbs and Heidi is pushing 20 lbs now. Please lift us out dad so I willingly obliged. The things we have to do for our 4-legged kids! Needless to say they were running well ahead of me back to their warm humble abode.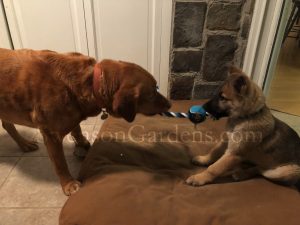 Hey Redd want to play tug-of-war again? These two are quite a pair and yes we are having fun with them too. Just like the fun we hope you are having with our peonies on our 2018 website!