Sorry for missing last week for my post for life on the peony farm.  Yes we had the flu bug come through our home but all are well now. Our prayers for moisture were answered though with 11″ of heavy wet snow. With the temperatures hovering above 32 F during the day, snow has been melting very slowly. Sure makes for a muddy mess around here but thank goodness for Muck boots. The fertilizer production team welcomed another new member on Thursday. He is a bouncing baby bull and for sure we know his name is 'Willy' versus an earlier post on 'Willy' our feline family member who actually turned out to be 'Wilma'! Please welcome Willy to the FPT team!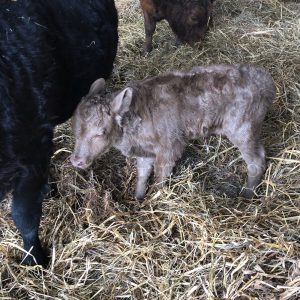 Mom and son are doing great! Rudy and Willy in this next pic have turned out to be best buddies!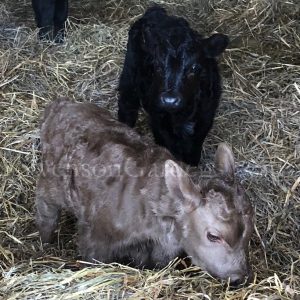 With the warmer temps during the day, having fresh bedding is paramount to the FPT's having a dry area to bed down at night. Yes we put the bedding down rather thick so poor Willy had a hard time navigating through the new hay. Life on the peony farm…love it!