Thanks again to over 1,300 of you who stopped out to see our peonies on the June 2nd and 3rd Peony Field Days! Amazing to experience first hand what a couple days of 90 F and full sun does to peony blooms. What the fields looked like Friday morning versus Saturday afternoon was almost night and day. Corals started popping Saturday and even some mids started to show. Here are some pics taken Sunday, June 4th.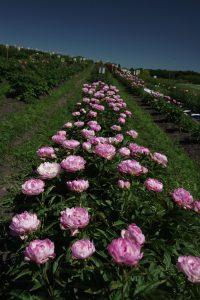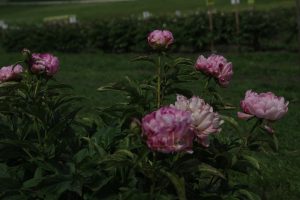 Petite Elegance wowed us with her peony blooms display.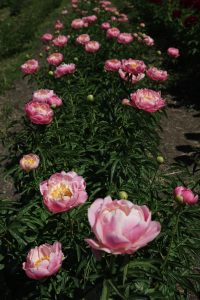 Abalone Pearl was the first coral peony to bloom.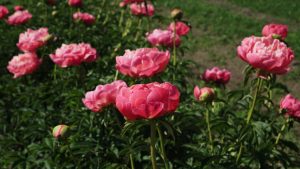 Pink Hawaiian Coral was the second coral peony to bloom.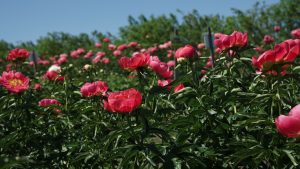 Coral n' Gold tied for the third coral peony to bloom.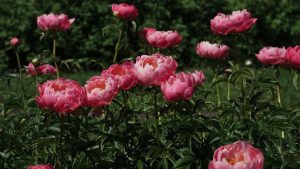 Coral Supreme tied for the third coral peony to bloom.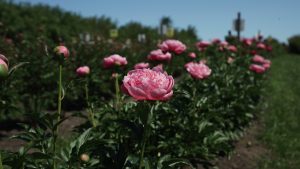 Some of you were able to see one of our top five garden peonies, Etched Salmon. Etched Salmon was almost peak so I just had to take this photo!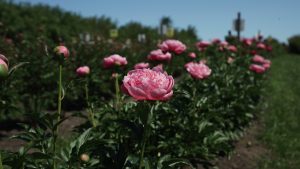 We truly enjoyed meeting most of you and being able to talk peonies. Make sure to mark your calendars for Friday, June 9th and Saturday, June 10th from 9 am to 5 PM for another visit to Swenson Gardens Peony Field Days! I know a different group of peonies will be blooming and they are anxious to meet you.