Thanks again for all of you who visited the peonies today. Yes the weather was gorgeous even though the temps rocketed to 90 F around 3 PM. For Saturday, June 3rd, we will be open from 9 am to 5 PM. Please note we are not open on Sunday, June 4th. Appears some storms are appearing to the west of us over the next couple of hours but the weather forecast looks ok for tomorrow. If storms do develop, check our blog, Facebook or call 763-350-2051 for any last minute changes. So where are we at with blooms? The reds are still at peak including 'Chocolate Soldier' and others I posted yesterday. The new garden varieties that opened today include 'Bess Bockstoce' in first pic and 'Petite Elegance' (one of Becky's favorites) in the second pic. There are other garden peonies that opened to, but we were quite busy today attending to gardeners in the fields.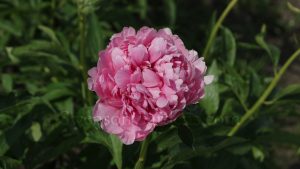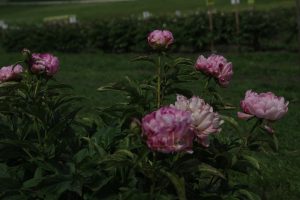 Color wise we are still at 20% of peonies blooming in the fields. Corals are showing a bit of color and the intersectional hybrid peonies are finally starting to show. A few yellows started as well as Hillary in the photo below.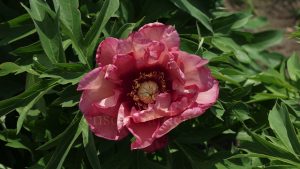 Knowing how crazy this bloom time has been this year, some of you have been calling, emailing and IM when is the best time to come out? We understand you want to know when the fields are at peak bloom, but as of now its looking like the 9th and 10th; however, that could change based on these above normal temps. Always hard to predict when we cannot guaranty the weather, especially temperatures. My suggestion is to still fill up the car and head out this way tomorrow as a week from now most of the early and early to mid varieties will be done. If you can only come out for one visit, you may want to plan for the 9th or 10th, but again this year its not a guaranty! No matter what you decide, we'd still love to visit with you and I know the peonies would like to see you too!