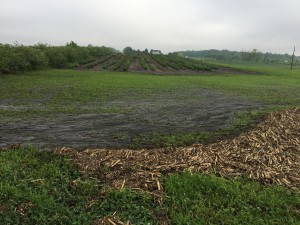 Thank you to those of you who chose to pray for our peony farm last night! Ours and your prayers were answered! What could have been an early season disaster turned out to be better than what we thought last night during the height of the storm. NO HAIL DAMAGE which is a big one for peonies and NO STANDING WATER IN THE PEONY FIELDS! PTL!!!!! For all peony gardeners, standing water for more than 24-hours is not conducive to peonies survival.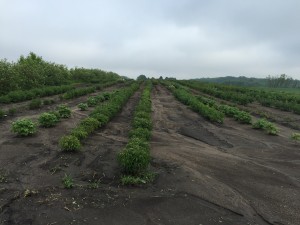 The peony field for our upcoming Peony FIeld Days is very wet but 99% of peonies made it. Don't you just love peonies…especially the no staking ones?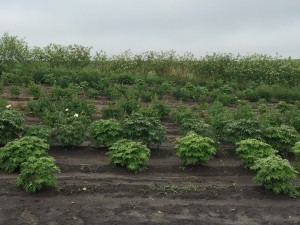 Speaking of no staking peonies, the peonies in the first two rows are the infamous intersectional hybrid peonies! With the 55+ mph winds last evening that moved one of our trailers into a pine tree, they are still standing tall, the intersectionals and no staking herbaceous are looking great!