Life on the peony farm would certainly not be complete with the antics of our dear Heidi. I was so excited to bring her another new bed and surely this will appeal to her with the colder winter temperatures. She was so happy to receive her bed in this next photo.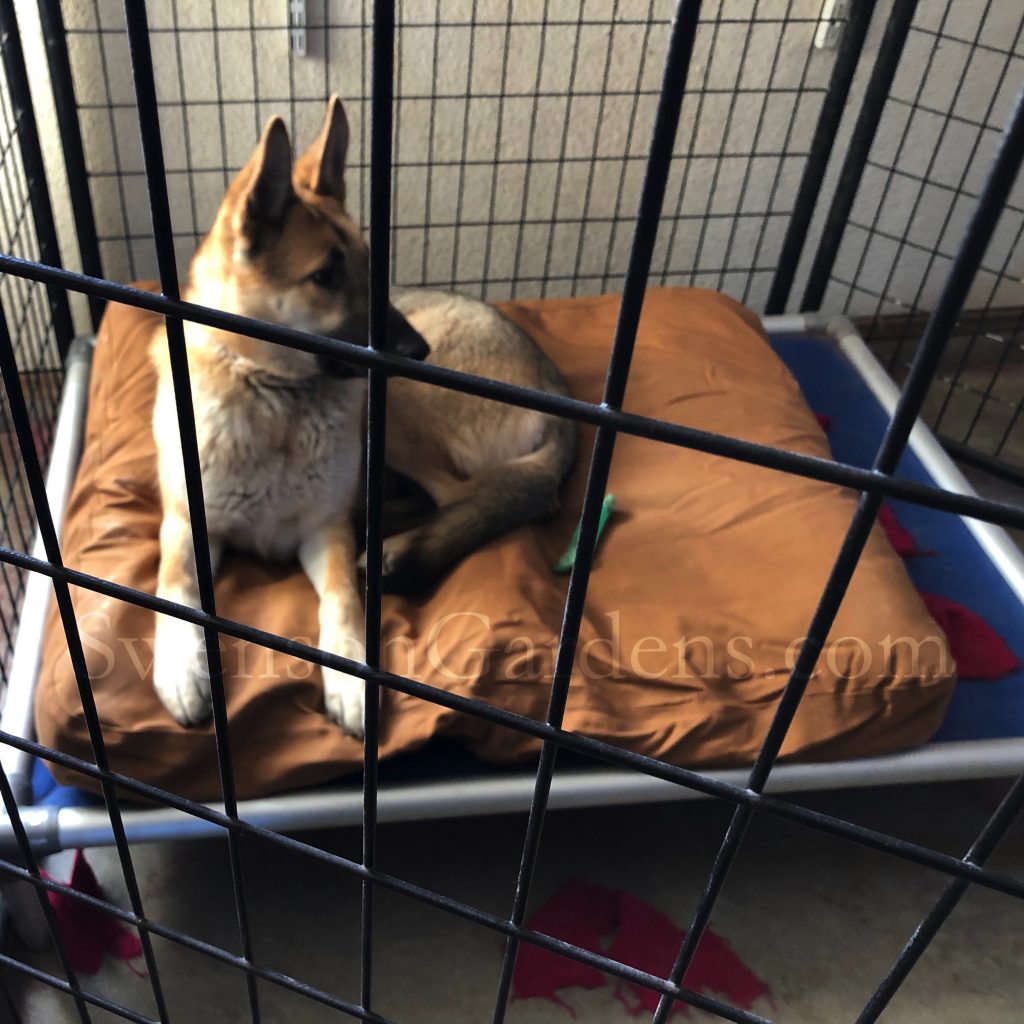 She was very happy and content so I decided to step inside for a total of 30 minutes before checking on her. Well friends, what can a 15-month German Shepard do in 30-minutes? Take a look at this next photo.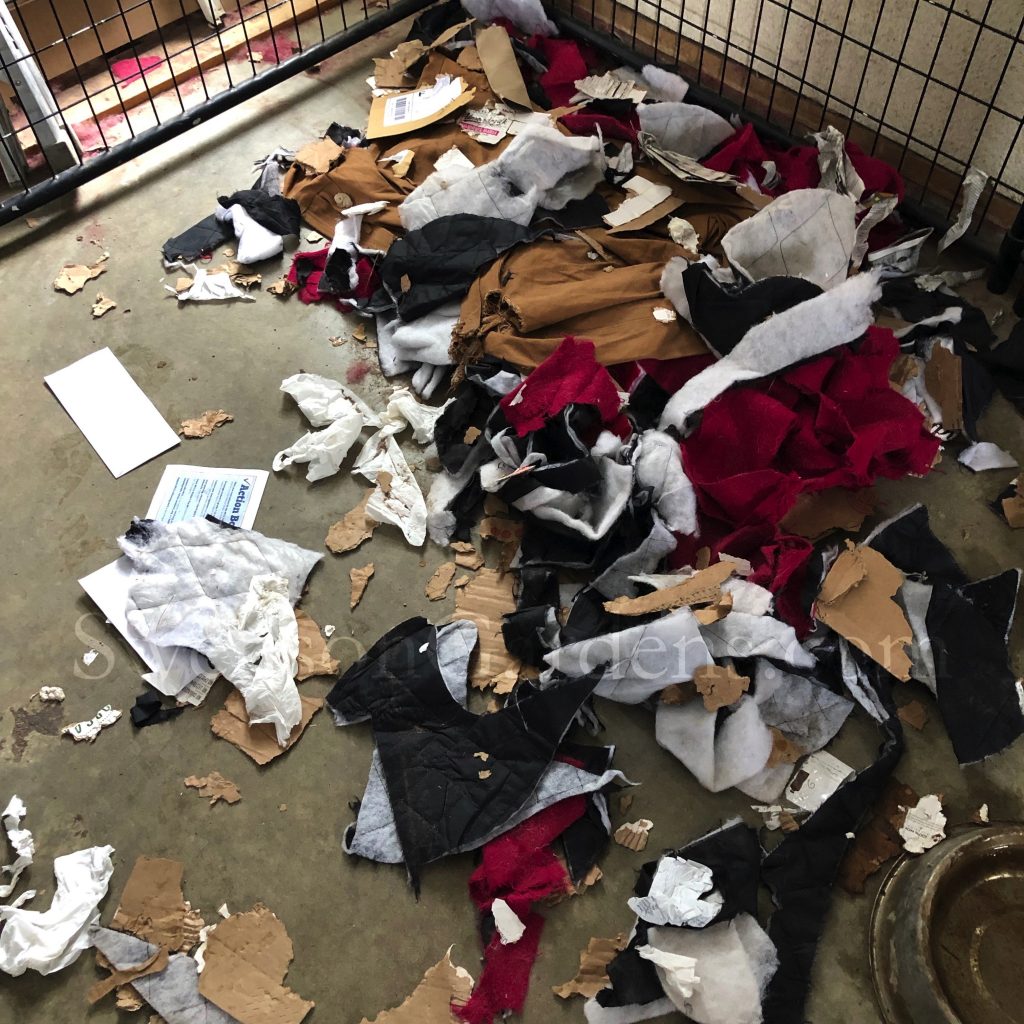 Not only did she demolish her new bed, but her friend Redd decided to unleash his activity by going through our recycling. I couldn't figure out what the sound was in the garage but they both had a ton of fun. So what does Heidi's bed look like now in the next photo?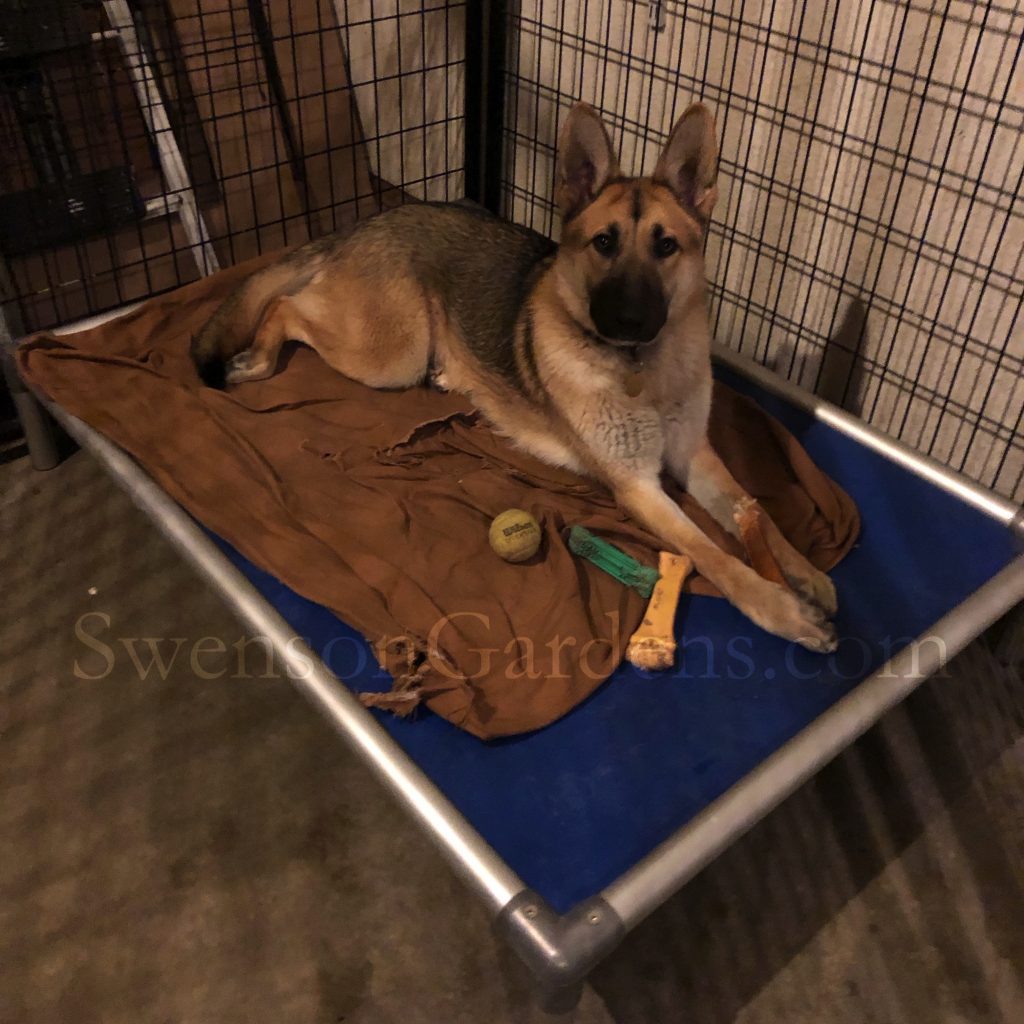 Ok so the cover is still somewhat new but how can you scold a face like this even though this is her 8th bed in 13 months? Life on the peony farm?