Swenson Gardens peonies are soon to be online with our 2019 website! We have been working feverishly to launch our website earlier then the past few years so stay tuned as we get set for the 2019 online ordering. This year we are releasing more of our herbaceous and intersectional/Itoh hybrid peonies seedlings. Here is a sneak peek at a few of them: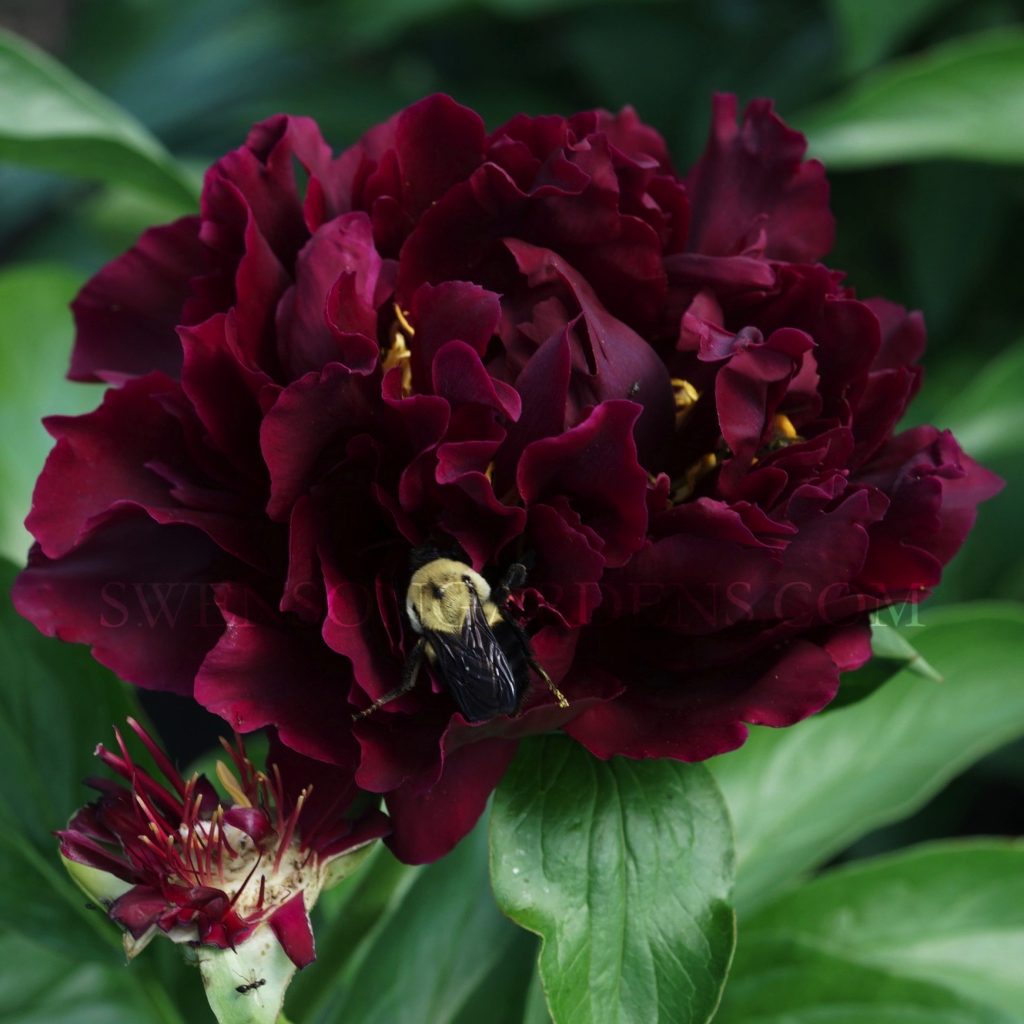 'Roger's Red' is a herbaceous hybrid peony that took our breath away last year. Unlike Stephen E. Ambrose, Roger's Red does not show any white streaks within some of the petals and by far, the darkest red that Roger Anderson has hybridized. Very stout stems like most of Roger's varieties. Just a few to share this year so order early once we open.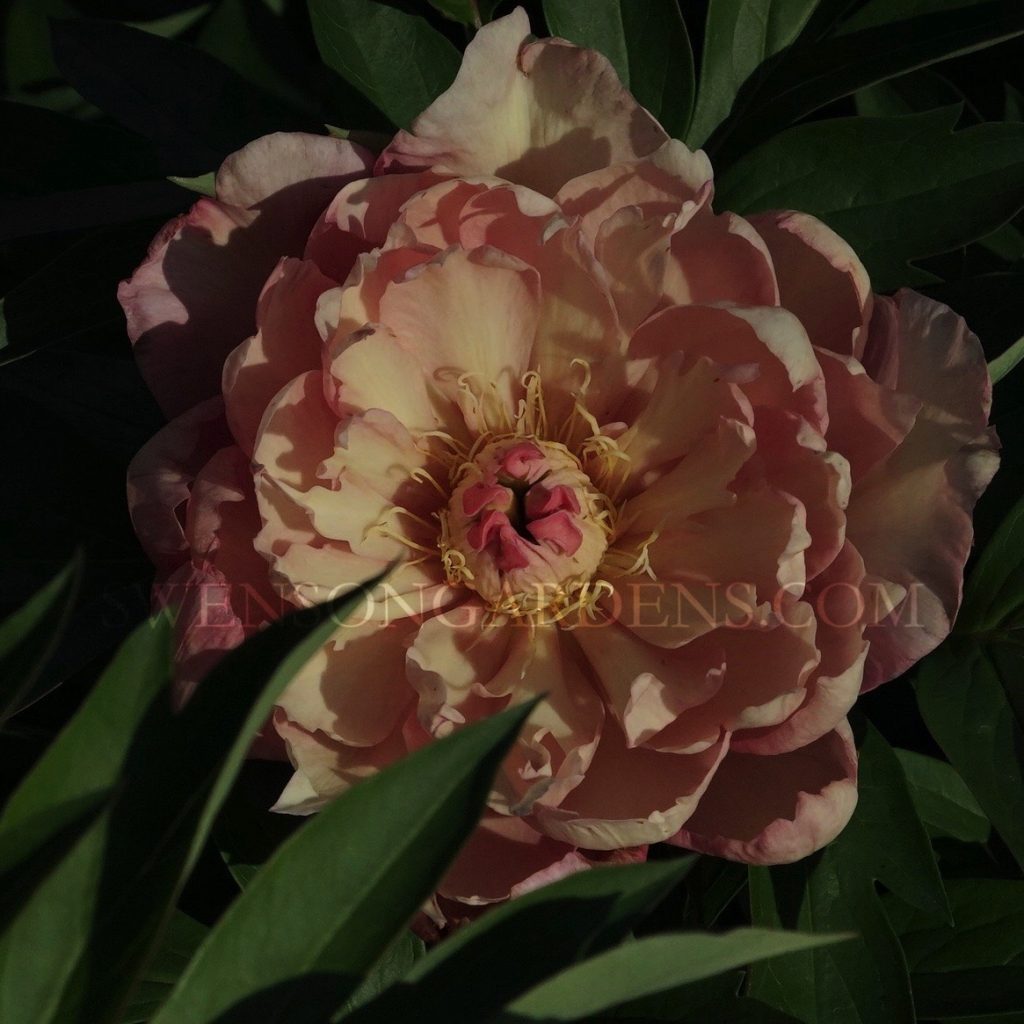 'Tonka Peach' is a intersectional/Itoh hybrid peony that continues Roger Anderson's world renown hybridizing. This is one of our new found favorites amidst a sea of color that was included in Roger's last generation of seedlings. This picture was taken on a three year old plant and can't wait to see what happens as it continues to mature.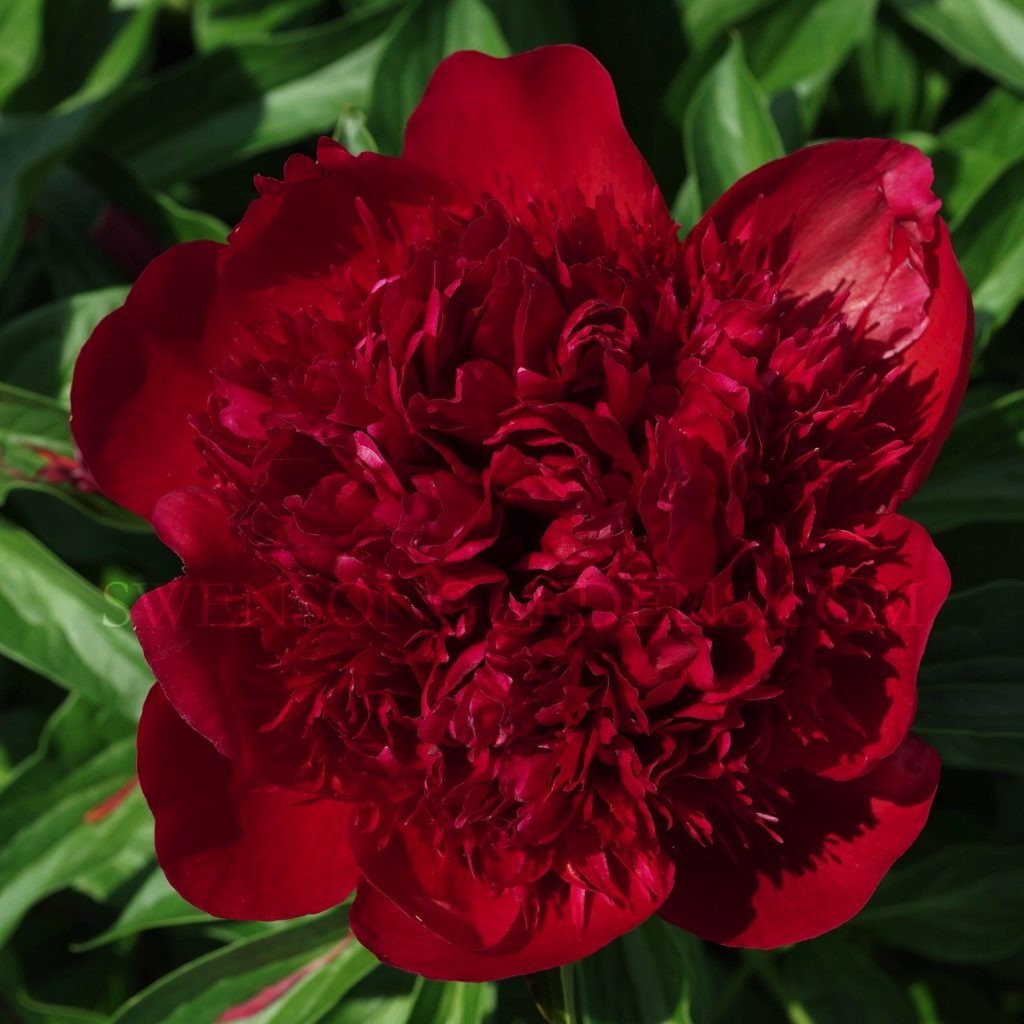 WOW is all I can say on another of Roger Anderson's herbaceous peony seedlings. 'Fire Bomb' is absolutely stunning in the field. Yes a true fire engine red bomb that stands moderately high on stout stems.
These and other peony seedlings and new peonies will be noted on our 2019 website! We do want to wish all of our peony gardening friends a healthy and Happy New Year! May 2019 be filled with awe in your gardens this spring as we wait for our dearly loved peonies to appear!