Peony Field Days are prepped and ready to go for Friday, June 8th from 9 am to 5 PM, depending on weather of course. We will update on our blog, Facebook and 763-350-2051 as we get closer and actually see what the weather will be. Earlier this morning we were spared from the thunderstorm that rolled through although the much needed rain was certainly appreciated. Peak bloom will certainly be upon us for Friday and Saturday! Please note that we are not open on Sunday, June 10th. The intersectional or Itoh hybrid peonies are starting to show off in the fields.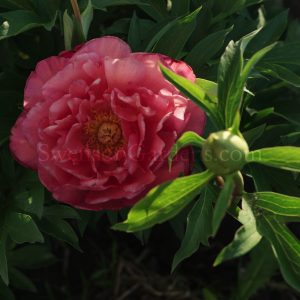 New Millennium is certainly no exception to the beauty and long lasting bloom.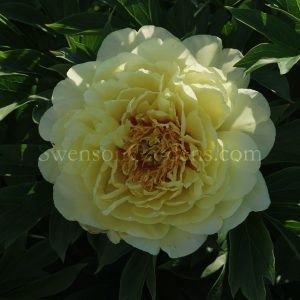 Bartzella started to bloom on a few plants yesterday and today he was in full bloom.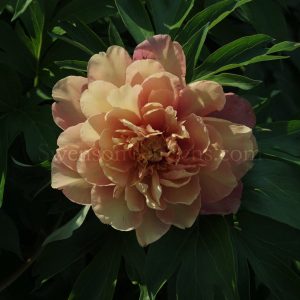 Joanna MarleneJ also appeared today and affords a delicacy to ones eyes.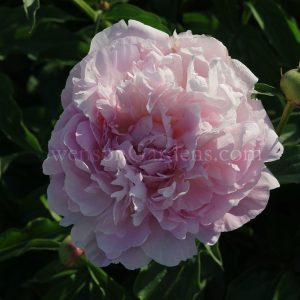 One of our favorite fragrant cut flower peony, Nancy Nora, gave us the scent that we have been missing since last year.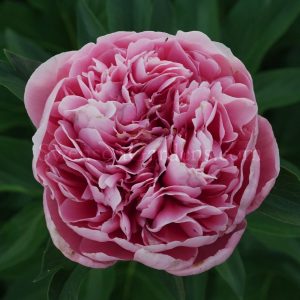 Another one of our favorite cut flowers that are not fragrant is Etched Salmon. A stately and complex bloom style that is held high on stiff, stout stems.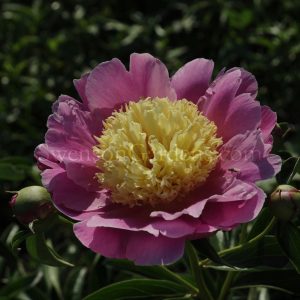 The Japanese style blooms are also starting like Cheese Country.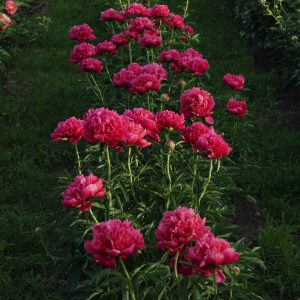 For those of you who were here last Friday and saw (and ordered) Topeka Coral in its early bloom phase, it has literally blossomed into a row of immense coral blooms.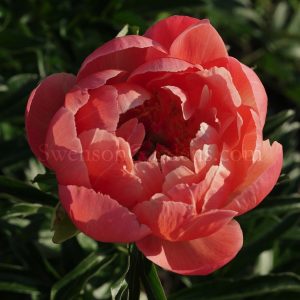 Coral Supreme was glorious tonight with its rich coral hue that will change to some ivory highlights as it nears the end of its show.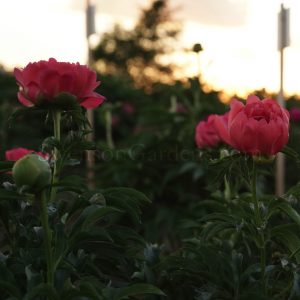 I leave you with this parting shot as the sun was setting. Very fitting to end this collage with yes, Coral Sunset. This is by far our most popular coral knowing its tri-color and tri-phase bloom sequence. Our address again is 10958 70th St SW, in Howard Lake, MN for those of you who will be visiting us. Please note that we are a pet friendly peony farm so feel free to bring your four legged family member as long as they are on a leash and picked up after. Our parking lot is directly east of our driveway as you enter from 70th St SW and yes we do have mini-biffs onsite. Safe travels and looking forward to seeing you at Swenson Gardens Peony Field Days!