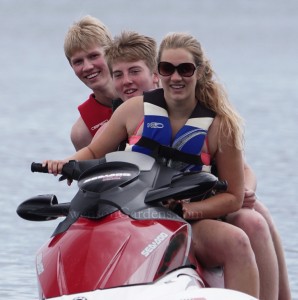 We are so blessed to be able to spend a few days at Becky's family's cabin on Burntside Lake in Ely. The kids (still to us anyways) love to spend time on the water. What a great break to be able to unwind for a weekend or two over the summer. Ok so I like to take pictures too! Out came the big 400 mm Sony G glass from the dock to catch them in action about 200 yards away. Love it!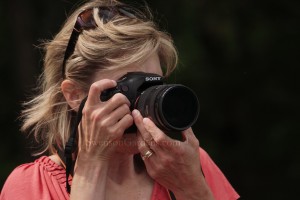 Even dearest Becky brought the hand me down A77 out and was having fun. Thought I was going to fall off the dock with this lens as its field of view is very small. My oh my does it do portraits…especially with her!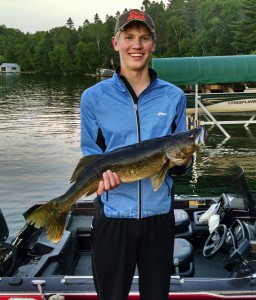 Can you believe this? I've been fishing this lake for walleyes since 1990 and have never caught one except for the few days we were up there. His first walleye EVER, let alone on Burntside, was 30″. She was released after a few photos to swim again.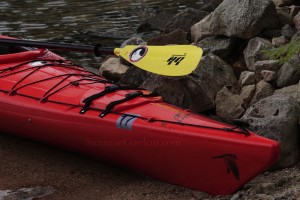 We think a kayak may be under the Christmas tree this year as the girls really love that sport and rented one from a local resort. Just in case your interested, pulled out the Tamron 90mm macro for this shot. For me I think a kayak is too slow compared to the 150 hp Yamaha on the boat. I guess is great though that the girls love to kayak so you know who can spend some time elsewhere on Burntside trying to catch a walleye that big! Maybe in 2030 I'll get a chance to catch one that big if they only bite in 25 year increments! Sort've like growing peonies I guess.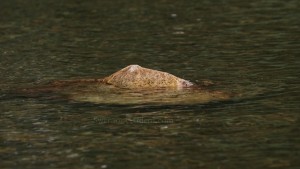 Ok last picture in this collage as I couldn't pass this one up. Off in the distance I saw this rock shimmering above the water with the sun at the right angle. Pulled out the 400 mm G and WOW! Nice to have the gear along to shoot those special shots on the lake and in the peony fields!