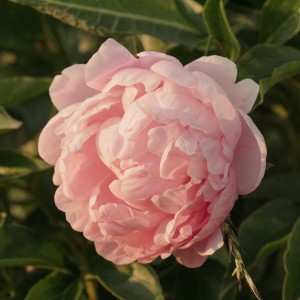 Greetings dear peony friends! Sorry for late post as we've been a tad busy after Peony Field Days, putting up nearly 80 round bales of hay and yes field maintenance. With all the off and on rain, the weeds have gone crazy without being able to keep ahead of them in the muddy fields. As I mentioned in an earlier post, tonight I had the chance to walk leisurely through the peony fields to see who might be the very last variety to bloom. Again the winner pictured here is 'Ruth Cobb'. She has won for the past few years with the most primary and secondary blooms still showing. She also makes a wonderful cut flower, no staking and does not have any fragrance.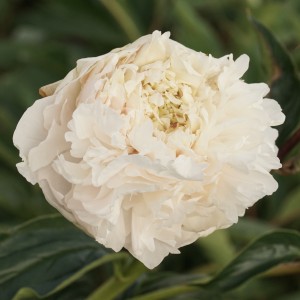 'Chiffon Parfait' came in second with the most peony color showing. Though Chiffon needs staking with its huge primary blooms and many side buds, it really is a treat to see it still in bloom. Chiffon also is a wonderful cut flower with extended vase life and mildly fragrant.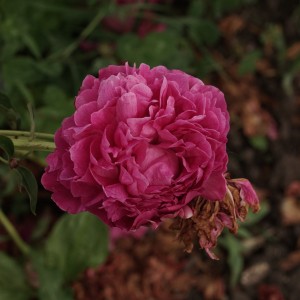 An old fashion 'Felix Supreme' came in third with only secondary blooms. All the primary's are done and yes he does need staking as most of the blooms were kissing the earth.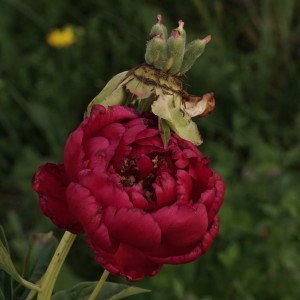 Fourth place went to 'Old Faithful' with all secondary blooms with most of them tarnished on the edges from all the rainfall. Yet his majestic appearance was held high due to his stout stems. You just have to have one or many 'Old Faithful' peonies as his stately appearance is truly a sight to behold!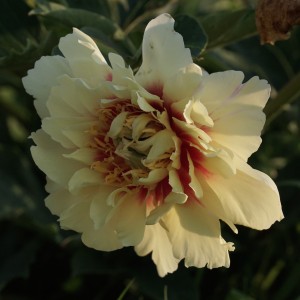 Some one peony bloom wonders were hiding in some of the rows! 'Prairie Charm' was the only yellow intersectional hybrid peony bloom that I found. Yes it was a secondary bloom but oh what fun! Speaking of fun…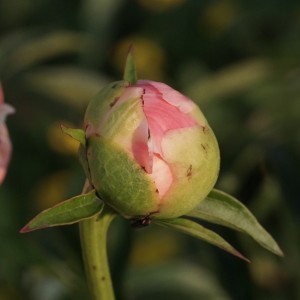 Would you believe a 'Coral Charm' secondary bud was found in one of our micro-climate field locations? That truly made my night as finding hidden gems is a treat! Happy gardening to all!